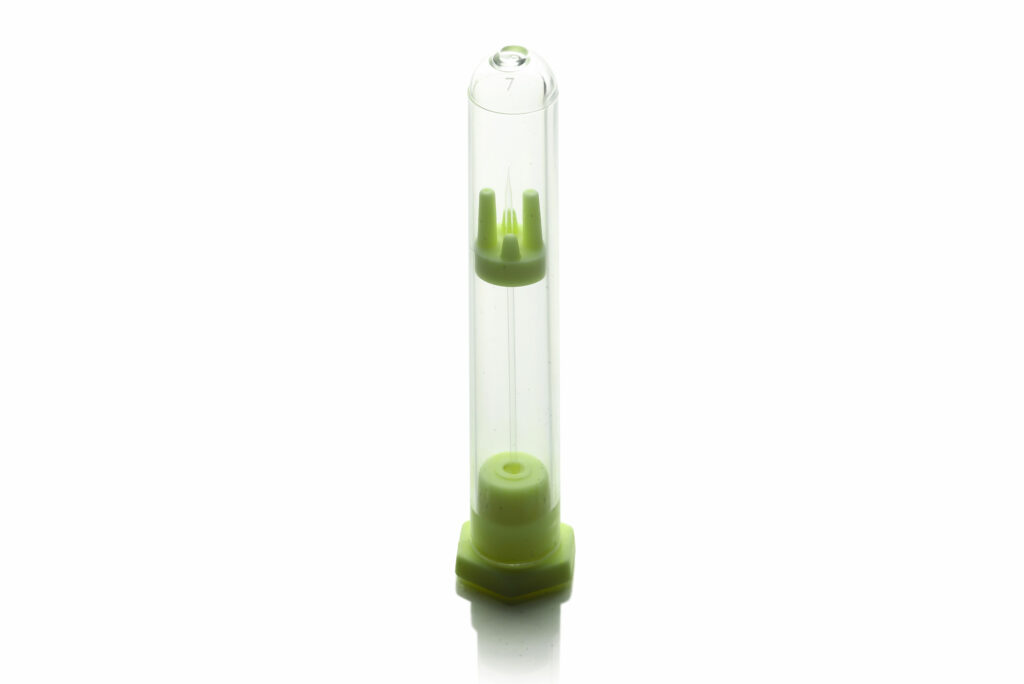 Holding pipette is used to hold the oocyte in position during intracytoplasmic sperm injection (ICSI) or to stabilize the embryo during embryo biopsy. It can also be used during other micromanipulation procedures.
Production Details
•There are 10 packs of Holding Pipette in a box.
•Our products have been tried and tested hundreds of times by end users during optimization process.
| Referance Number | Tip Bending Angle (°) | Total Length(mm) | Inner Diameter (µm) |
| --- | --- | --- | --- |
| | | | |
| | | | |
| | | | |
| | | | |
| | | | |
| | | | |
| | | | |
| | | | |
| | | | |
| | | | |
| | | | |