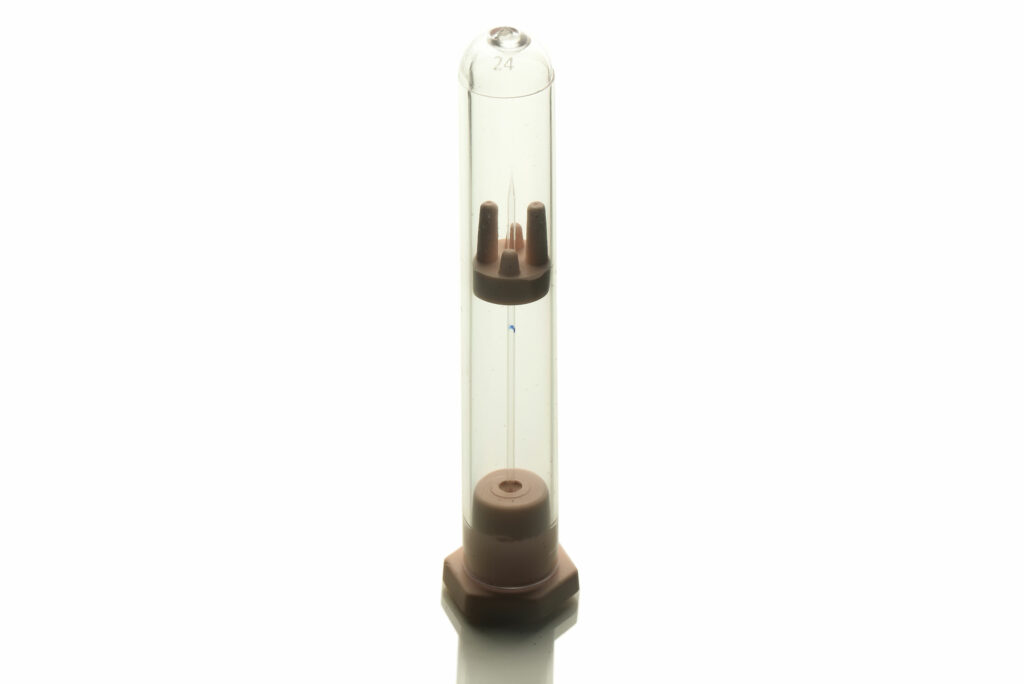 When optimizing the ICSI procedure, it is important to choose the exact micropipettes best suited to your needs.
Production Details
• It is intended for use in the field of assisted reproductive techniques for Intracytoplasmic Sperm Injection (ICSI).
• Spermatozoa are aspirated into the ICSI pipette and injected into the oocyte using a micromanipulator.
• It has a pointed tip design that provides controlled entry while minimizing oocyte degeneration.
• Tip angle  can be further customized by diameter and tip to elbow length..
• Thanks to the optimal tip to elbow length, it offers control of motion inside the pipette. Helps to aspirate a large number of sperm at the same time and administer sperm injection in a controlled manner.  Features a unique tapered tip  design to minimize oocyte degeneration.
• Facilitates easy and non-traumatic sperm-oocyte penetration.
• There are 10 packs of ICSI Pipettes in a box.
• Our products have been tried and tested hundreds of times by end users during optimization process.
| Referance Number | Tip Bending Angle (°) | Total Length(mm) | Inner Diameter (µm) | Tip Length(µm) |
| --- | --- | --- | --- | --- |
| | | | | |
| | | | | |
| | | | | |
| | | | | |
| | | | | |
| | | | | |
| | | | | |
| | | | | |
| | | | | |
| | | | | |
| | | | | |
| | | | | |
| | | | | |
| | | | | |
| | | | | |
| | | | | |
| | | | | |
| | | | | |
| | | | | |
| | | | | |
| | | | | |
| | | | | |
| | | | | |
| | | | | |
| | | | | |
| | | | | |